Address:

1637 Northwest Blvd, Grandview Heights, Columbus, Ohio, 43212

Phone:

+1 (614) 371-1055

Email:
Columbus Beauty Salon & Spa - Bringing High Glamour To Everyday Living
Studio Elements is not your ordinary salon. Since our inception in Columbus Ohio, we have brought amazing products and services to our clients. As a leading loft hair salon and nail art studio, we have a team of highly skilled and trained professionals with ample experience and expertise in dealing with all that our clients need and desire. We are known for using only regulated and approved beauty products to ensure maximum and quick results without putting our clients' welfare at risk. In addition to this, our massage therapy is sure to get you in the mood by taking away all the fatigue and crankiness. That's why you will find us among the top search results when you look online for the best "Columbus beauty salon spa" in Columbus Ohio and its surrounding areas. So, feel free to give us a call now!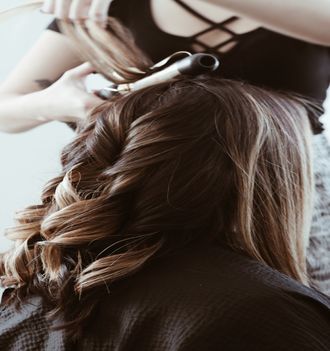 Best Hair Salon for Stylish Fall Cuts, Colors, and More
There is no denying that getting a fresh haircut can transform your looks completely. And when you get one from Studio Elements, you are in for a treat. As a leading men & women hair salon in the area, we have hair stylists with ample experience and industry expertise. Hygiene and cleanliness are our first priority as well as procuring the best and only approved products for our clients. For people with curls, you will be right at home as we provide curly hair salon services with a complete range at amazing pricing. Our clients revere us and reward us with the best online feedback for our world-class services.




Columbus Hair Extensions Services For All Hair Types
Hair, when rightly done, can lift up your looks and personality. There are other choices that determine what you would look like. Studio Elements does not believe in traditional beauty standards and aims to do something outrageous. We are all about hairstyling, including extensions, curly hair treatment, and so on. All of this and many more services are carried out by professionals with years of training and modern expertise. We strive to bring the best of both worlds - in terms of pricing and quality of services. When you decide to choose us for the hairstyling or any other treatment, you choose a company that cares deeply about its clients' health and wellbeing. So, to book your appointment, feel free to give us a call now!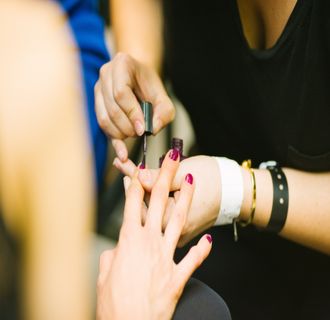 "Keep Your Nail Healthy - Come In For A Natural Nail Treatments"
Nails are often ignored by the most hygienic people as it seems obvious they get cleaned with the rest of the hands. This is a notion that our company tries to dispel with a unique range of natural nail services. Studio Elements is one of the best nail salons in the area of Columbus Ohio. From the beginning of our operations, we are a go-to place for clients to get amazing nail grooming services. Our highly skilled staff and reliance on modern gadgetry make us the best choice for nail treatment in the vicinity. We strive to stay ahead of the competition in terms of pricing and range of services.

"Columbus Massage Therapy - Natural Approach to Pain Relief"
After a hectic day at work, a full body deep tissue massage can rejuvenate your body. But it is always hard to find the best massage therapy center in town. Since you are here, you are almost there! Studio Elements offers therapeutic massage to its clients through professional masseuses. We have a team of highly skilled massage therapists with ample experience and expertise in articulation and muscle relaxation of the body. Our usage of essential oils and herbs makes us the best choice for a massage place. Our pricing and booking procedure is not intimidating so you can easily get to it.